Dr. Ellen O'Niel
Ellen E. O'Niel, D.D.S.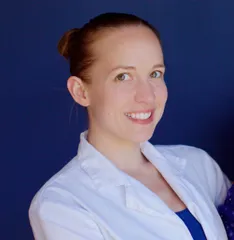 Dr. Ellen O'Niel graduated with the highest honors from the University of Michigan with a degree in Biochemistry. She worked in the research laboratories at the University of Michigan Medical School before deciding to pursue her lifelong dream of becoming a Dentist. She earned her Doctorate of Dental Surgery from the University of Detroit Mercy where she received the distinction of being elected into the National Dental Honor Society. Dr. O'Niel decided to further her dental education and chose a General Practice Residency program at the Veterans Administration Hospital in Ann Arbor, allowing her to enhance her skills while helping our veterans. Following her residency program she went into private practice in Ann Arbor and Canton, Michigan. Dr. O'Niel is a member of the American Dental Association, the Michigan Dental Association and the National Dental Honor Society. Getting to know her patients and helping them achieve a healthy, beautiful smile is Ellen's favorite part about being a dentist. She also enjoys spending time with her two young daughters Natalie and Nora and her husband.
Dr. Philip O'Niel III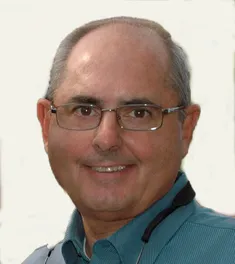 Philip D O'Niel III, DDS
Dr. O'Niel has been practicing dentistry for over thirty years. He received his Doctor of Dental Surgery degree from the University of Michigan, School of Dentistry. Dr. O'Niel also holds a BA in chemistry from Albion College. He holds memberships in many different dental organizations: The American Dental Association, the Michigan Dental Association, and the Oakland County Dental Society. He is an associate member of the Detroit District Dental Society and the Chicago Dental Society. He also belongs to the American Academy of Oral Medicine and the Francis P. Vedder Society of Crown & Bridge Prosthodontics. He attends many seminars and training programs throughout the year in order to bring the very best dental services to his patients.

I am exceedingly proud and happy that my Daughter-in-Law Dr. Ellen has taken over our Dental Practice. She is incredibly skilled and totally up to date on the latest techniques to provide the best possible dentistry to her patients. She is also very familiar with our office culture and how our patients like to be treated. I am extremely confident that you will be pleased to continue to be part of O'Niel Family Dentistry.

Services
Dr. O'Niel and his daughter together with students and faculty from the Medical College of Wisconsin participated in a Medical Relief Brigade to Honduras. Dr. O'Niel spent the week delivering diagnosis and pain relief while providing oral surgery to scores of Hondurans in remote regions. Going to remote villages and seeing all of the people line up for treatment was astonishing. It was a very intense and rewarding experience. Below are some photos of that relief mission.
About Our Team Members
Dr. Philip and Ellen O'Niel have a wonderful, dedicated and extremely competent staff. Most of our team have been with us for many years. All of the professionals at O'Niel Dental maintain the highest levels of accrediation and pursue ongoing education to stay abreast of the advancements in dentistry.

Amy
Office Assistant

Amy is the person who will be greeting you and setting up your next appointments and handling all of your financial questions.


Karen, Registered
Dental Hygienist

My name is Karen and I look forward to meeting you. I am going to take great care you! I have been in the dental profession all of my adult life and absolutely love what I do.


Karla, Dental
Assistant

Hi, my name is Karla, I am a graduate of Macomb Community College Dental Assisting program. I have 28 years of Dental experience. I would be happy to explain any questions you may have.